Row By Row Experience 2014
At Bernina World of Sewing
If you are from near or far - we look forward to seeing you at our store as part of the Row by Row Experience.
Our Row: "Raleigh - City of Oaks"
Approx. 9 1/2" x 36"

Our Fabric "Vanity Plate" is Now On Sale at the Store.
Add ours to your collection!

Free Pattern for Our Row
Available NOW

Go to rowbyrowexperience.com for additional information.

Of course, stop by our store for even more information or eMail us at: BWOSRowbyRow2014@BerninaWorldofSewing.com

Thank you, to our customers who have passed back to us their examples.

Thank you, Bonnie, for being our first comeback!

2014 Holiday Fabrics
It is less than five months to Holiday Season Week(s) 2014!
Stop by and see any of this year's fabrics that are still available, including: "Christmas Pure and Simple" from Benartex, "Deck the Halls" from Kanvas Studios, "Harvest at Millbrook Farm" and "Holiday Cheer" from Henry Glass, "Fall Bounty" from P&B Textiles, Be Jolly" from moda plus other selected fabrics. Some beautiful, useful panels are also available, again, this season.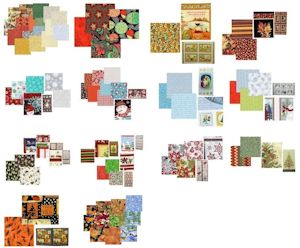 ---
2014 Quilt! Carolina
This year's theme is "A Garden of Quilts"
Our Quilt: "A Maze in the Garden"
Approx. 42" x 52"

Passports Now On Sale at the Store.
Event Specials -
Now and Until End-of-Quilt! Carolina

Fall Tour Dates
September 10-13
(We will remain closed on Sunday 13th)

Go to quiltcarolina.com for information about Quilt! Carolina.